Happy February Everyone!  We have a little treat for you this month.  We often follow a monthly theme for learning enrichment.  Here is a peak into what we're doing for the month of February.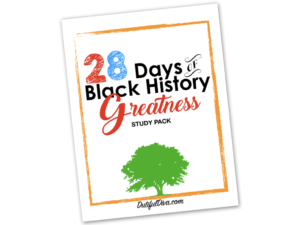 My boys happen to have an absolute love for history and historical figures in particular.  So, we've created a 28 day study featuring historical and legendary African Americans with a variety of accomplishments, who our boys are unfamiliar with.
If you'd like to join in or add it to your learning time this month, I'm making it available to you for FREE.  We hope you all go ahead and grab the download, dig in, and enjoy.